Win a Wine Rack Bra!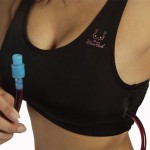 You asked, we listened! Okay, so nobody specifically asked for free things but we figured you wouldn't look a gift horse in the chest *er* mouth. Right?
Without further ado, welcome to MeWanty.net's first giveaway! We hope it will be the first of many – a way to show our appreciation to you guys for being so awesome. We racked (pun intended) our brains trying to figure out the best product to giveaway, and figured we couldn't go wrong with one of our most popular items ever, the Wine Rack Bra!
Enter for your chance to win by liking us on Facebook, following us on Twitter, and/or letting us know a few things about what you like here on the site.
Just a quick note on entries — please be honest! If you win, we will be checking to make sure any task you took credit for (liking us on Facebook/Tweeting about the giveaway/etc.) was actually completed.
Entries will close just after midnight (EST) on Sunday August 5th. A winner will be drawn at random, and will be notified by email within 24 hours. If you win, you'll get a chance to tell us which size you'd like.
View detailed additional rules that apply to this sweepstakes.
Good luck!